Self Defense with Martial Arts
Learn easy, direct, effective self-defense
The Kubotan System of Self-defense utilizes a stick made of high density black plastic. It measures 5/8" in diameter and 5-1/2" in length and weighs 1/2 ounce. When keys are attached to a key ring at the end of the stick, the Kubotan becomes a very potent self-defense weapon.
The Kubotan System of Self-defense is not a martial art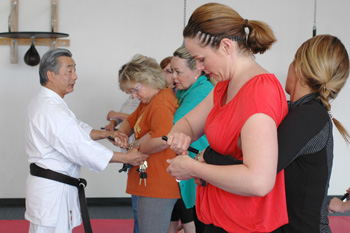 The techniques in the Kubotan System of Self-defense are direct, effective, and easy to learn. The techniques can be mastered in a very short period of time (1 to 1-1/2 hour sessions can provide participants with very effective self-defense skills), and they are easy to remember. The Kubotan System of Self-defense does not require any special athletic ability, exceptional strength, nor any knowledge of the martial arts.
The Kubotan techniques can be used against attacks from any direction and against attempts by an attacker to choke, or to grab and carry a victim away.
The Kubotan System of Self-defense works
The instructor of the class, Isao Gary Tsutsui, is a seventh degree black belt and has been training in the martial art of karate for over 40 years. He has a special interest in, and teaches self-defense techniques that can be utilized by individuals (women and men) who are not practitioners in the martial arts.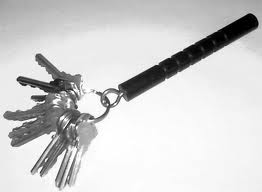 He is a certified Kubotan Self-defense System Instructor and has conducted Kubotan seminars throughout the United States and other countries.
Contact us to schedule your Kubotan Self-defense Seminar today.

Seminars are available for groups of 4 individuals and up, ages 16 or older.
Please Contact Us for upcoming dates & times

DON'T BE A VICTIM!